NDMC is a deemed licensee for distribution of electricity in areas under its jurisdiction. The aims and objective of the department is to ensure availability of adequate power from the grid & maintain continuity of electricity supply through "System Control" in close coordination with D.T.L. System control of NDMC operates from the SCADA Centre in Nirman Bhawan. Power is received through 66KV, 33KV & 11KV feeders from the Grid Stations of Delhi Transco Limited and B.S.E.S. Power supply system is maintained as per the guidelines and standards of the Indian Electricity Grid Code for efficient, reliable, economic and secured operation.
» Minutes of the 5th Meeting for Implementing the work of "Advance Metering Infrastructure (AMI) IT Infrastructure & SCADA/DMS".
» Kick of Meeting of IPDS dated 17.04.2018 at 11:00 AM.
» Trade Test (Skill Test LMV) for Driver Cum Fitter on 30-05-2015 at 09.00.A.M.
» Installation of Net Meter in (Import & Export energy meter) at Flat No-15, Type-V, Satya Sadan New Delhi.
» Trade Test for the post of Black Smith (Auto) will be held on 28.05.2015 at 11:00AM at Auto Workshop, NDMC Laxmi Bai Nagar, New Delhi
» Petition Under the Electricity Act-2003
» Pre-qualification notice for Sound & Stage Lighting System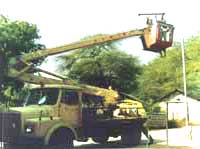 The Electricity Department is responsible for uninterrupted power supply to consumers. It constructs and maintains sub-stations. It lays transmission & distribution and service cables to consumers. It sanctions connections to various categories of consumers. Good standard of road lighting is provided. Electrical and Mechanical services are installed and maintained at all NDMC Buildings.
Electricity Deptt, is also successfully taken energy efficient measure which can be replicated in Govt./Private buildings.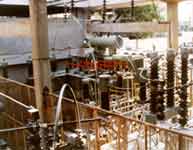 Electricity Deptt. supplies power to its one lac consumer (Approx.) on H.T. 33KV, 11KV and L.T. 400/230V. NDMC is dependant on DTL for bulk power supply which is mainly on 66KV, 33KV and 11KV as it is not generating its own electricity. In addition, it maintains street lighting, swimming pools, Talkatora Indoor Stadium, Shivaji Stadium, Barat Ghars, Community Centers, Working Girls Hostels and other Municipal Buildings.
    The peak demand of electricity in the year 2014-15 was 424 MVA which is expected to grow to 650 MVA by the year 2020.
    The distribution system comprises of 5 Nos. 66KV substations. 24 Nos. 33KV substations and 465 Nos. 11KV Sub Stations.
     Since the availability of power from DTL is limited while the load in NDMC area is increasing and is likely to reach 650 MVA by 2020, NDMC decided to undertake series of steps involving conservation of energy which includes the following:-
| | |
| --- | --- |
| i) | Use of 'LED' lights in NDMC buldgs. & Markets. |
| ii) | Automatic power factor Corrector (APFC) equipments have been provided at major 33/11KV sub-stations to improve power factor & reduce losses. |
| iii) | Solar roof top plants have been installed on school buldgs. |
| iv) | Use of energy efficient gadgets & equipments. |